Click on the globes below to access the other section of the site...
*The Gallery* --- *Spader's Post * --*Spaders Recipes* --*Spaders Pets* ---*Tribute*
*** Disclaimer**
This photo site has nothing at all to do with SafeharborGames, this is my personal site, and I am the only person with access to the site. So should you post on the site and should you need to make changes or updates to your post you will have to contact me, EbonyFox...
SafeharborGames is where meet, play a few games of spades and make a few new friends...

Hello Spaders,
The New Year 2023 is here...
There is still time to post your 2023 Resolutions....
If you have one or two , please share them with us.... Email them to me and I'll get them posted....
**Robinsong**:
My New Years resolution is "never nil with the A of spades"...
**Tinman**:
My resolution is to appreciate Ebony more next year...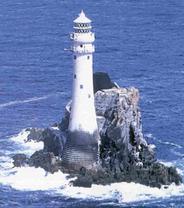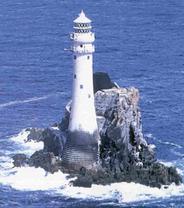 **Spadesgal**:.... LOOKING FORWARD TO *2023*
THIS HAS BEEN QUITE A YEAR FOR ALL OF US IN ONE WAY OR ANOTHER!!!!
SOME UPS AND DOWNS, DOUBTS AND ENCOURAGEMENTS.
BUT, IRRESPECTIVE OF THE SEESAW OF EMOTIONS AND
THOUGHTS WE HAVE EXPERIENCED, THE END RESULT GIVES ME HOPE.
HOPE BECAUSE, WHEN I THINK OF ALL OF YOU, THE YEARS
WE'VE SPENT TOGETHER, THE
FRIENDSHIPS WE HAVE MADE , NOTHING CAN DEFEAT US MENTALLY OR SPIRITUALLY.
SO THIS HOLIDAY SEASON, I WISH ALL OF YOU GREAT HEALTH, LOVE, PEACE, JOY AND A POSITIVE
AND BRIGHT 2023
**PepsinaPearTree**...
Wanted us all to see the hand she is wishing for 2023, while she is playing spades...
**Strider**:
My 2 resolutions for 2023 are....
Resolutions:
First - I will turn all the fruit in my freezer into jams and jellies.
Second - I will plant in the ground, all of the plants I have in containers (so I can make more fruits to turn into jellies and jams.
**Okielady_365**
This is the latest painting for
** dogie_1954**,
I'm sorry to say, I forgot to post it.....
And another!!!!
**ZenZZMerry**
My New Year's resolution is to train Maui to be a service dog. I will start the first three months, and have her certification done in the last three months!